Runner T-shirt and Finisher T-shirt for Salonpas HCMC Marathon 2023 are out now!
Relentless efforts, running joys, moments of almost giving up but never do or the triumphant feeling making you so emotional,…Behind every thrilling moment of reaching finish line, the iconic T-shirts for the 10-year run HCMC Marathon will always accompany the athletes!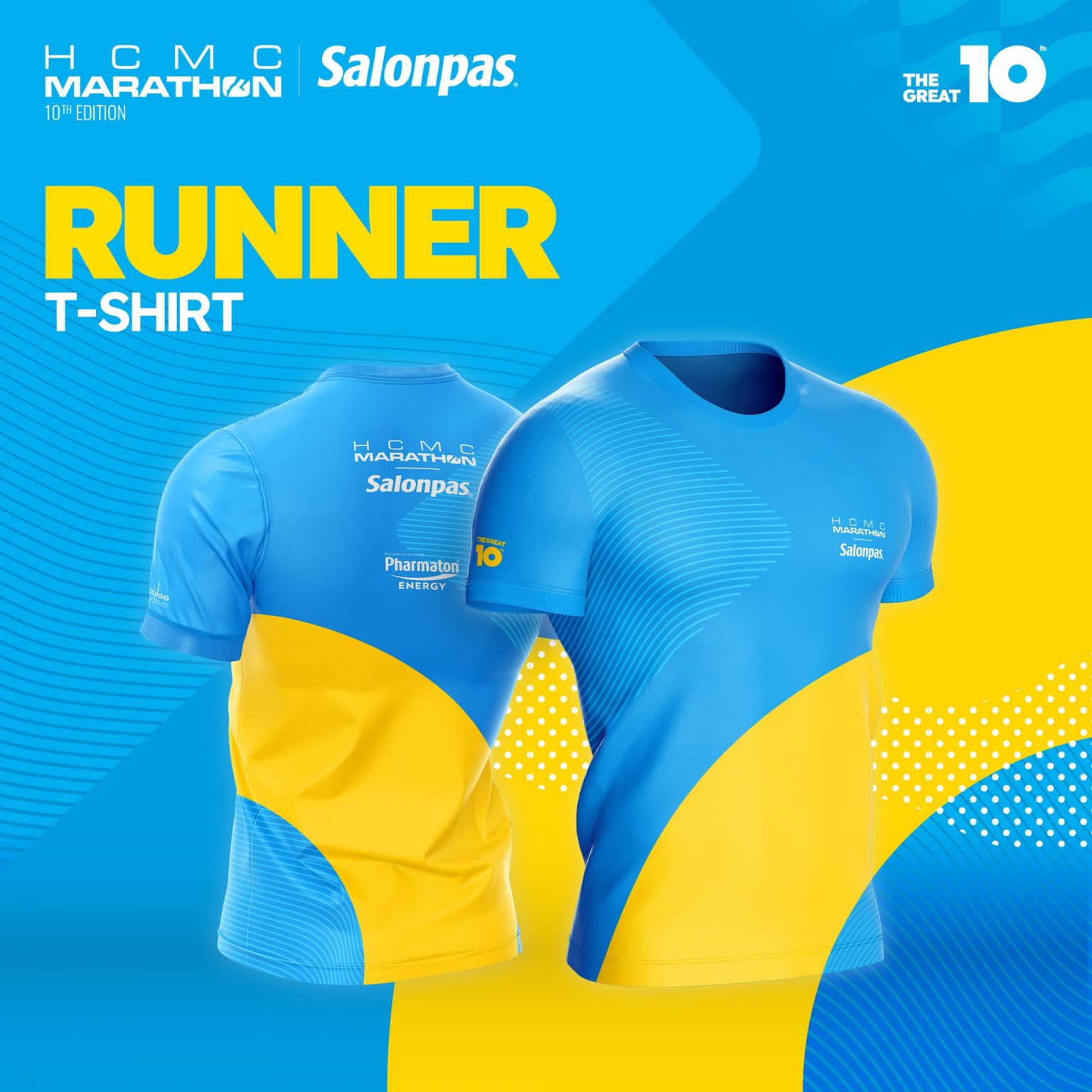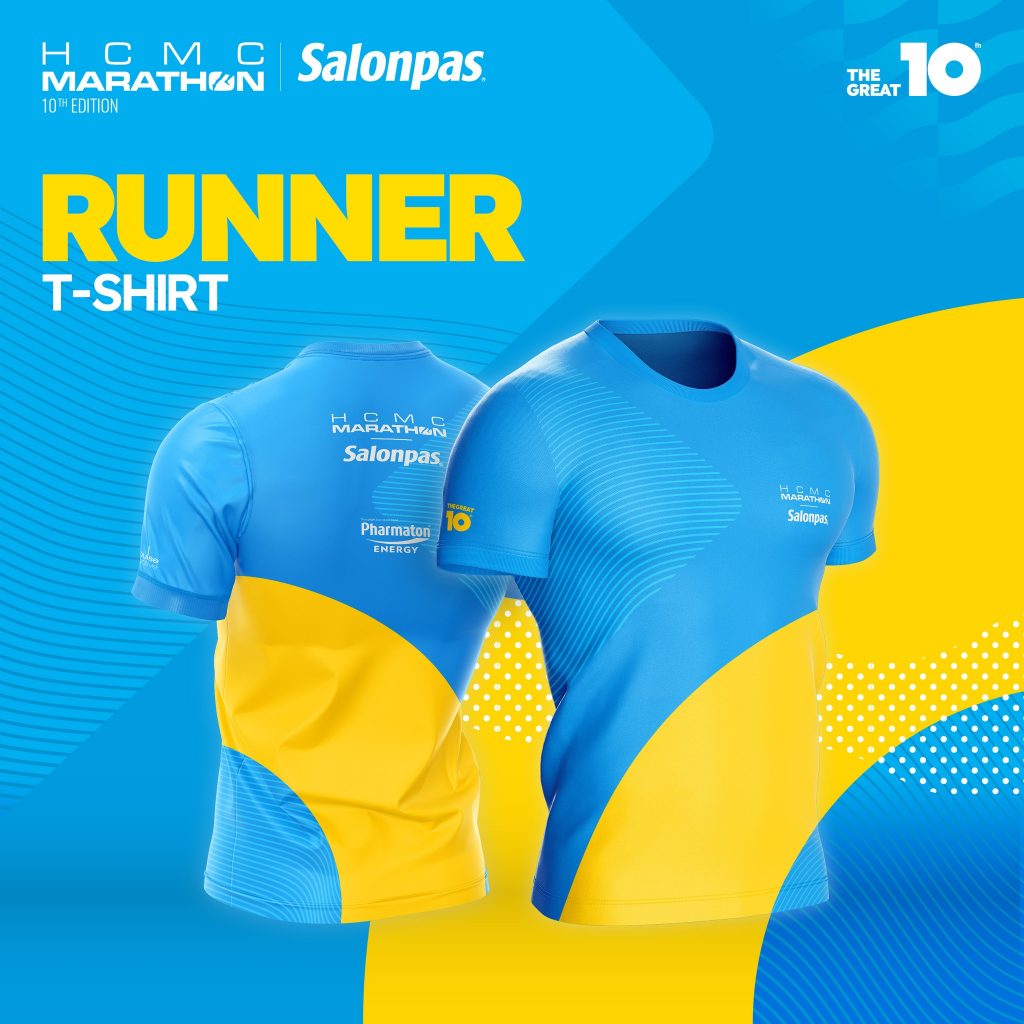 RUNNER T-SHIRT
Salonpas HCMC Marathon officially launches the Runner t-shirt to mark the 10th anniversary edition.
With a unique design for the 10th race, the Runner t-shirt is proof that each runner must work hard, be determined, and have confidence in themselves to overcome challenges. All runners in the distances 42km, 21km, 10km, and 5km will wear this shirt, and save their first victory image in 2023.
Get ready to run with us and be part of the "blue team", every runner is a great part of thrilling the 10th edition race – Salonpas HCMC Marathon 2023.
FINISHER T-SHIRT
The Finisher t-shirt is a reward for runners who finish the two most difficult distances Full Marathon and Half Marathon for your victory of breaking limits at Salonpas HCMC Marathon 2023.
We hope that this special finisher t-shirt that you will earn yourself will be the one you wear in the next training days and aim to beat more upcoming goals.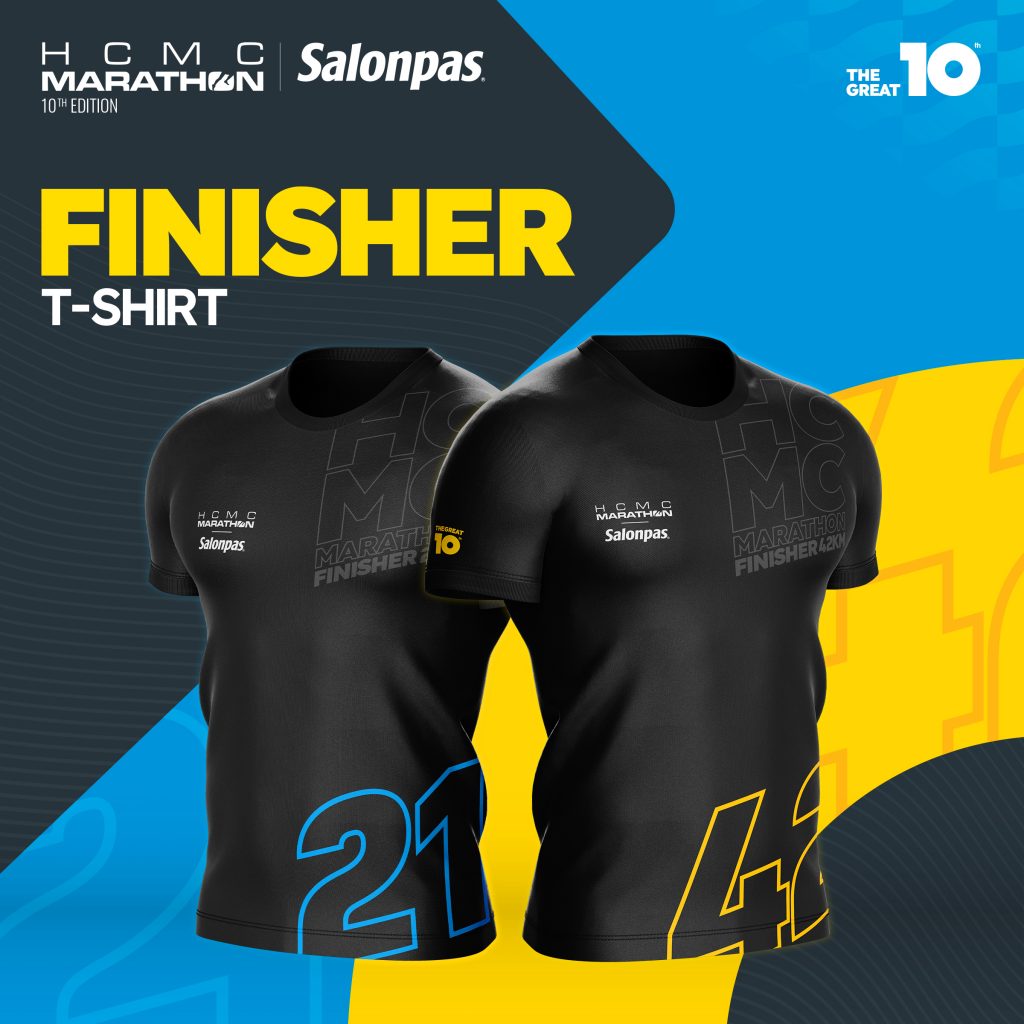 The Runner T-shirt and Finisher T-shirt are out now! Are you ready to conquer the start race in 2023?
---