Medal for Salonpas HCMC Marathon 2022 finisher
The medal is proof that you dare to pursue and conquer your desires.
Wearing a medal after thousands hours of training, and tons of sweat is the proudest recognition. It represents victory, sustained efforts, believing in yourself that you can beat any challenges!
INSPIRED BY THE ARROW
At the race that marks the milestone of 30 years since the first Ho Chi Minh City Marathon ever held in 1992, the medal will be a symbol of glory in this proud journey. The moving forward arrow represents the development of the running movement, the spread of an active and healthy lifestyle among the community. Besides that, with the bold and sharp design, this medal is everything about a runner, the dedication, the sustained effort, and not giving up in the face of challenges to keep running and running.
This is everything about a runner, the dedication, sustained effort, and not giving up in the face of challenge to keep on running.
This is the symbol of glory in the proud 30-year-movement of bringing running closer to the Ho Chi Minh City community since 1992.
This is about the promise that we have been doing and will continue doing to keep promoting a healthy and active lifestyle among the community.
24K GOLD MEDAL FOR THE CHAMPIONS
Salonpas HCMC Marathon 2022 is highly proud to introduce you the official 24K gold plated winner medal, the first gold medal ever that appears at a marathon in Vietnam.
Four Gold Medals, which have been created in collaboration with Jemmia Diamond, will be awarded to the first male & female winners of the Full Marathon, elite and non-elite category. With this remarkable medal, we would like to honor the accomplishment of our runners. The shine of the 24k gold plated medal shall reflect the winners sustained efforts and their relentless determination to the highest achievement.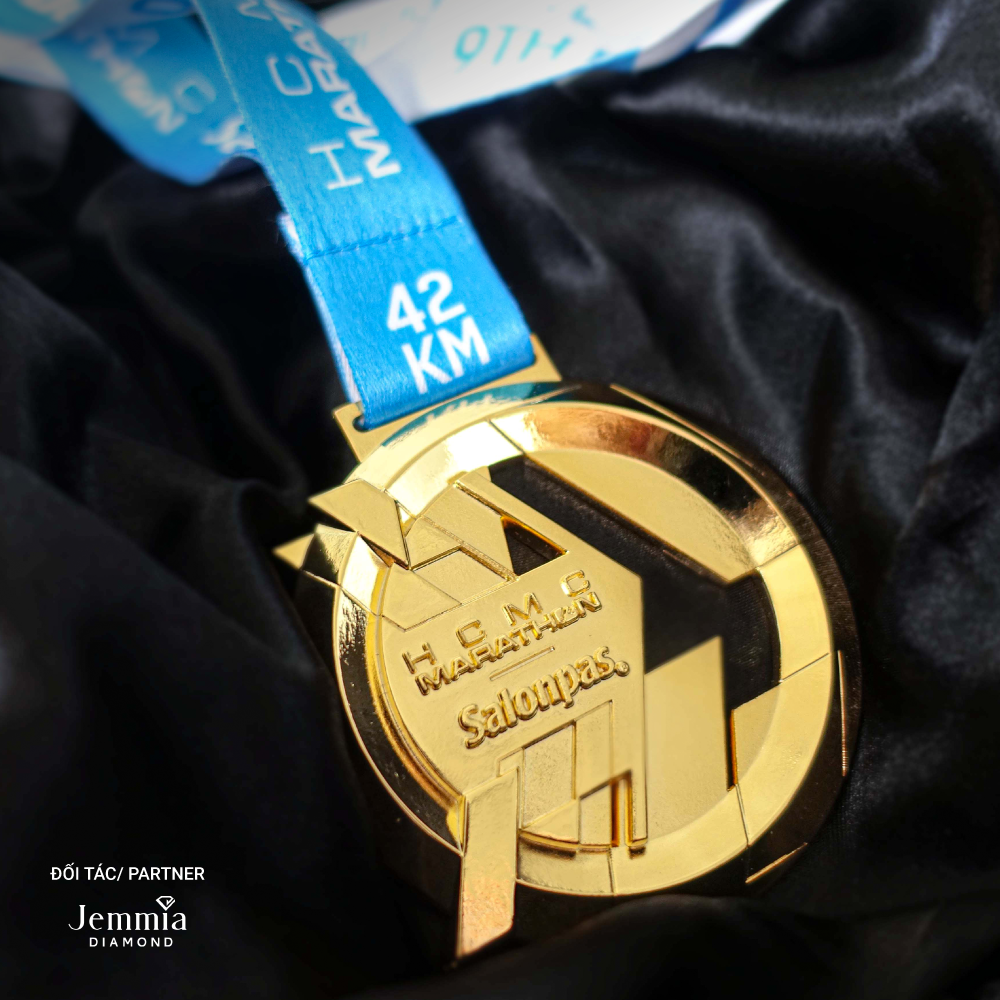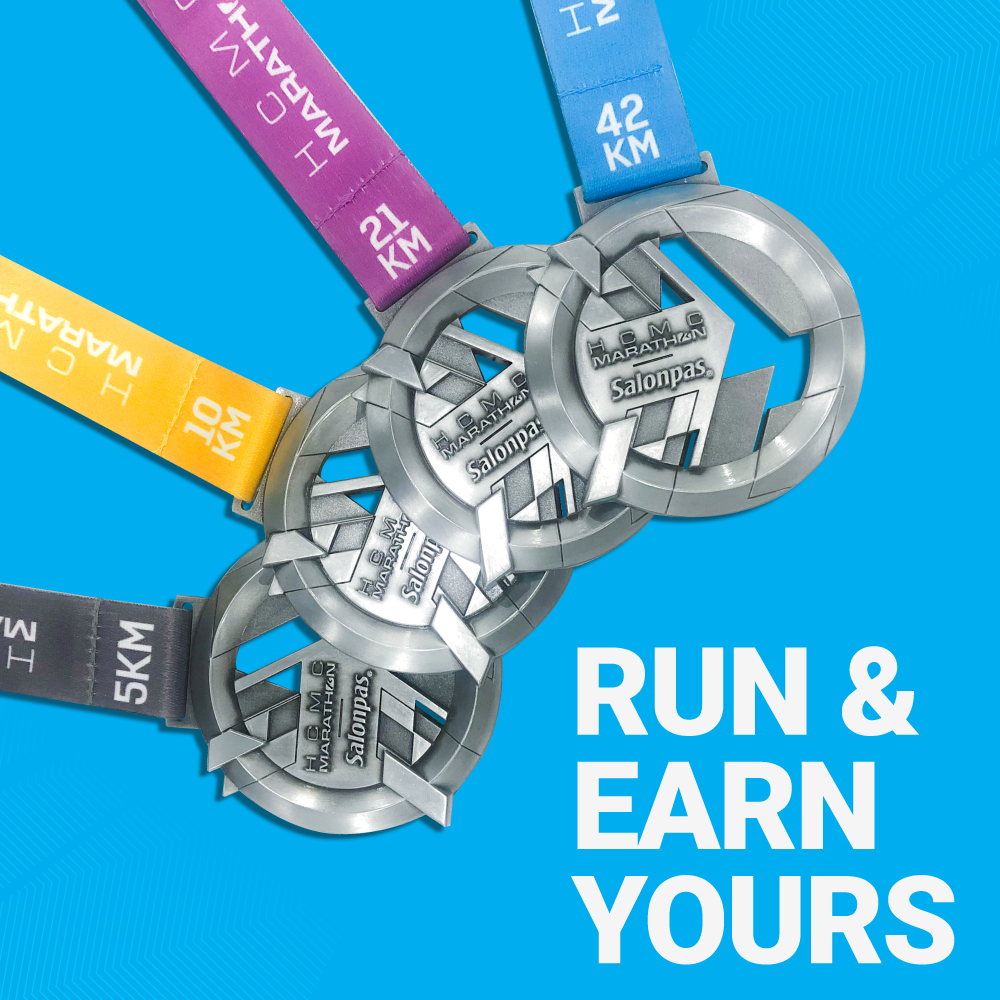 MEDALS FOR ALL DISTANCE
At this season, no matter what distance you are at – 5km, 10km, 21km or 42km when runners try their best and complete the finish line, every runner will receivea precious medal honoring your determination towards a goal that is constantly to be reached.
We hope that this award will be a motivation for more contributions and have an impact on directing people towards a healthy lifestyle in general and the marathon movement in Ho Chi Minh City.
"Courage to start
Strength to endure
Resolve to finish."
At the finish line of any distance, 42km, 21km, 10km or 5km at Salonpas HCMC Marathon 2002, these medals are ready to reward you.
Are you ready to conquer the race and gain yourself one?
---