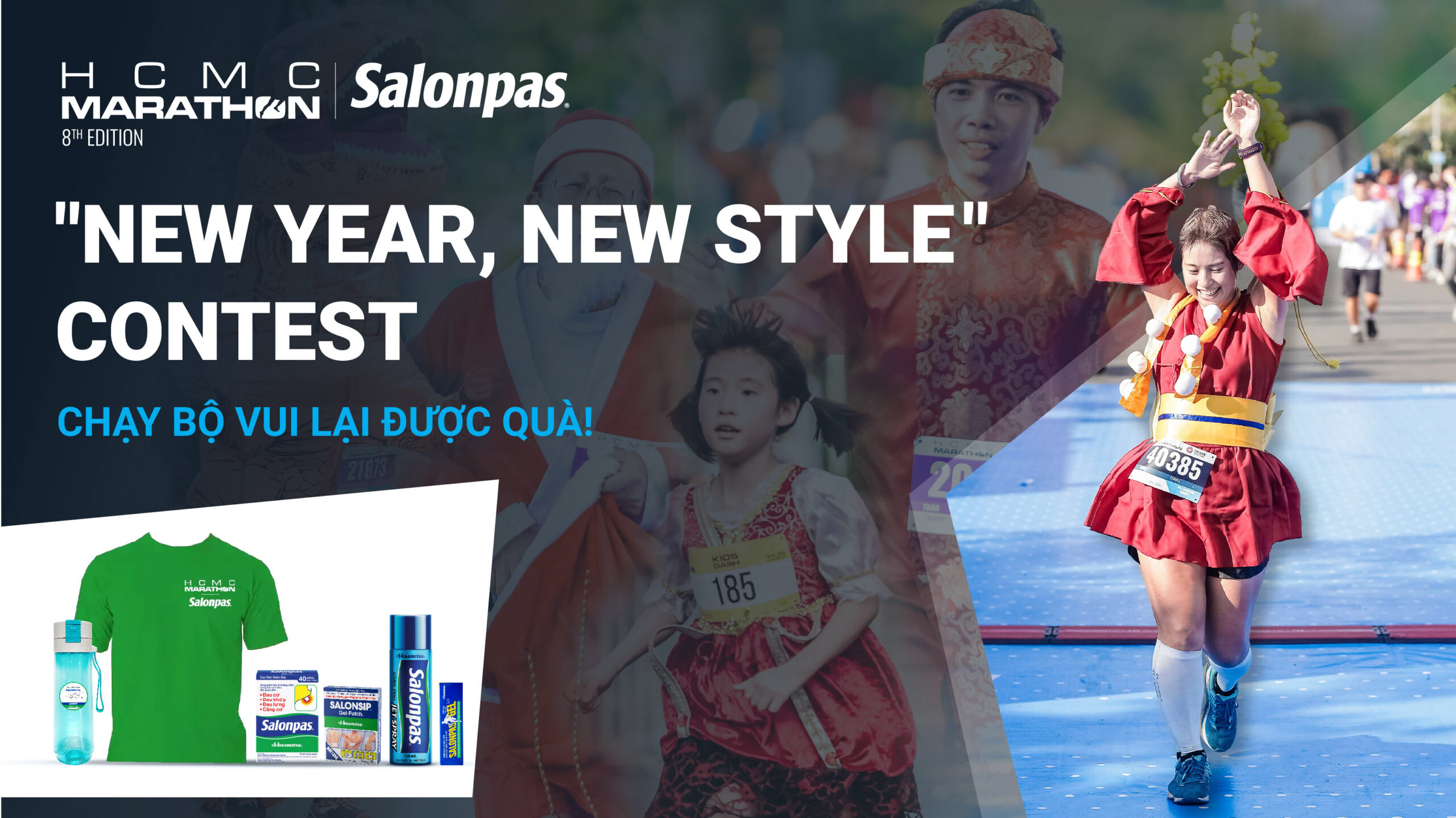 ABOUT THE "NEW YEAR, NEW STYLE" CONTEST
More than a race, #SalonpasHCMCMarathon is a place to show each runner's charisma, uniqueness and creativity. 
To encourage more and more people to cosplay and show off their styles, the Organizer is holding the first-ever cosplay contest for everyone to join including:
– Individual (Adult)
– Running Sister Couples
– Kids
– Company/ Group
RULES & REGULATIONS TO ENTER
CRITERIA FOR QUALIFIED COSTUMES
– The costumes must not block the sight of the runners, be breathable and protect health's safety for the runners.
– The costumes must cover "swimsuit areas" – no nudity, and must not deliver reactionary messages.
– The runners must not bring any dangerous items such as guns, weapons, liquids, laser….
– The runners must wear the BIB numbers in front of their costumes.
THE OTHER RULES
– In terms of Cosplay contest for Family, family members and relatives also need to cosplay during Kids' Dash race and the Award Ceremony
– If the runners do not wear the costumes during the race, the results will be eliminated.
– If the runners do not finish the race before cut-off time, the results will also be eliminated.
– In case of any deceit about the winner's costumes or information, the winner will be denied the right to claim any award. The final decision belongs to the organizer.
– The organizer will reserve the right to discuss and give final decisions on all issues excluded from present Terms, happening Before during and after the Cosplay Contest.
– The organizers will receive and handle all complaints on only January 9th, 2020. Before and after this time, the organizers are not responsible for receiving and handling any other complaints and disputes.