EXPO DAY
Salonpas HCMC Marathon 2023 – EXPO Day is the place where Vietnamese and World Athletes meet, exchange and prepare for the race together. The event is also an interesting and rewarding weekend that is open to families, groups of friends and the general public across the city.
TIME: SATURDAY, JANUARY 7TH, 2023
LOCATION: No.10 Tan Trao street, Phu My Hung, Tan Phu ward, District 7, HCMC (MAP)
*All runners must pick up their race kits and other materials at the expo.
AGENDA
TIME

ACTIVITY
WARM-UP DAY
8:30 AM – 7:30 PM
Race Kit Pick-up
8:30 AM – 7:30 PM
Booth Activities
9:00 AM – 3:00 PM
Ronny Dash Kit Pick-up
4:00 PM
Ronny Dash – 500M Starts
4:20 PM
Ronny Dash – 1.5KM Starts
4:45 PM – 5:00 PM
Ronny Dash Award Ceremony
* Please note that information is subject to change.
Vendor Opportunities:
Salonpas HCMC Marathon EXPO is one of the largest products/services demonstration events for running in Vietnam. The event will see a great traffic of participants to the event site with over 10,000 runners from around the world, including their friends and families, health enthusiasts and local citizens. Salonpas HCMC Marathon 2023 invites brands and corporations to join us and become a part of the excitement leading up to one of the largest marathons in January. 
VENDOR OPPORTUNITY INFO
JOIN THE MAIN STAGE ACTIVITIES, GET VOUCHER FROM NIKE ACFC
Salonpas HCMC Marathon 2022 Opening Ceremony
Salonpas and Dr. Nguyễn Ngọc Hà sharing section 01
Zumba Dance from Pharmaton
Salonpas and Dr. Nguyễn Ngọc Hà sharing section 02
Fitness Challenge for runners
EXPO DAY SPECIAL GIFT WITH YOUR SHOPPING BILLS
The runners/ visitors who shop at the EXPO with the purchase from 450,000 VND and above will receive a gift of 01 Onways Headband or 01 Onways Socks
The number of gifts is limited.
Please bring the receipt to the Information counter to exchange the gift.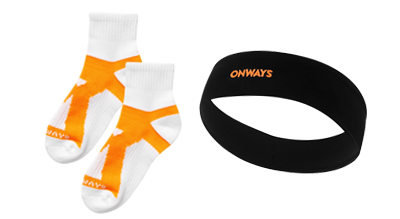 SHOPPING DURING GOLDEN HOUR 12PM – 2PM FOR SPECIAL OFFERS AND GIFTS
During the golden hour, many booths at the EXPO will hold attractive promotions, giveaway gifts, mini games, and many activities that you do not want to miss out.
Between 12:00PM – 2:00PM, shopping at: Heineken 0.0, Decathlon, Sokfarm, Anytime Fitness, Onways,… and enjoy the offers.
*Detailed information as below.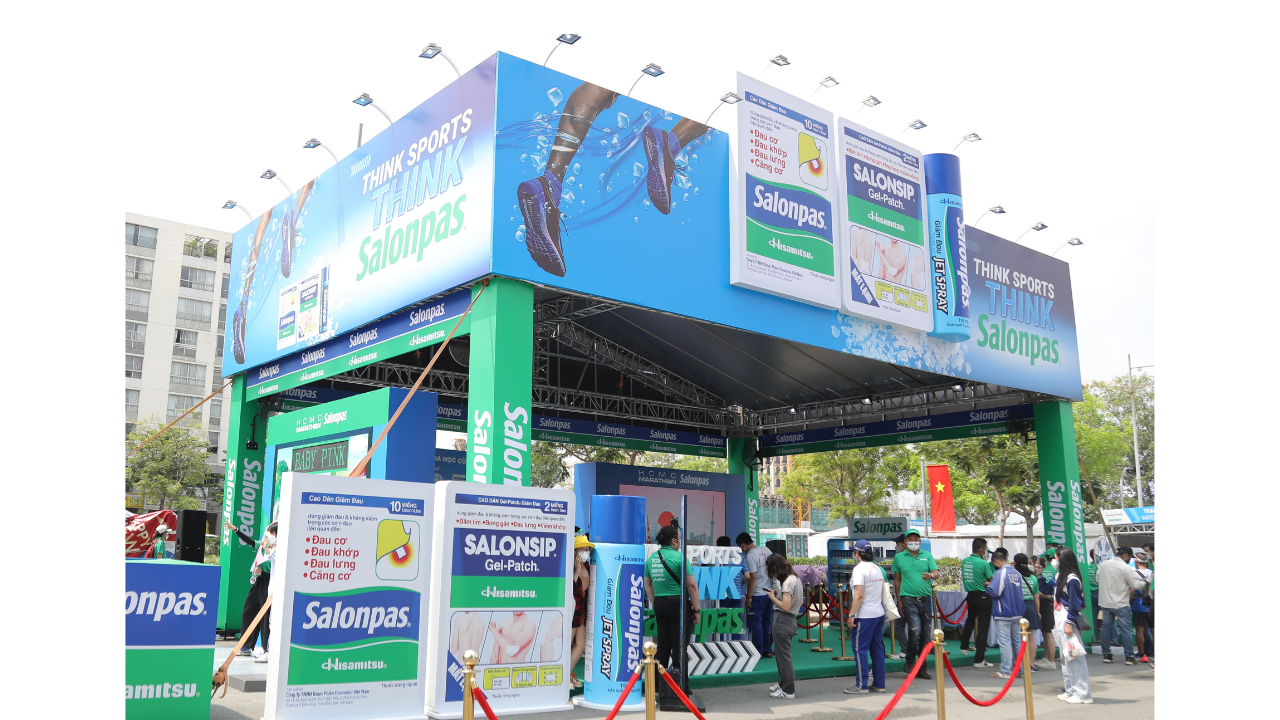 Participants will be able to measure their health for free, participate in mini games and buy products right at Salonpas' booth.
Learn more here.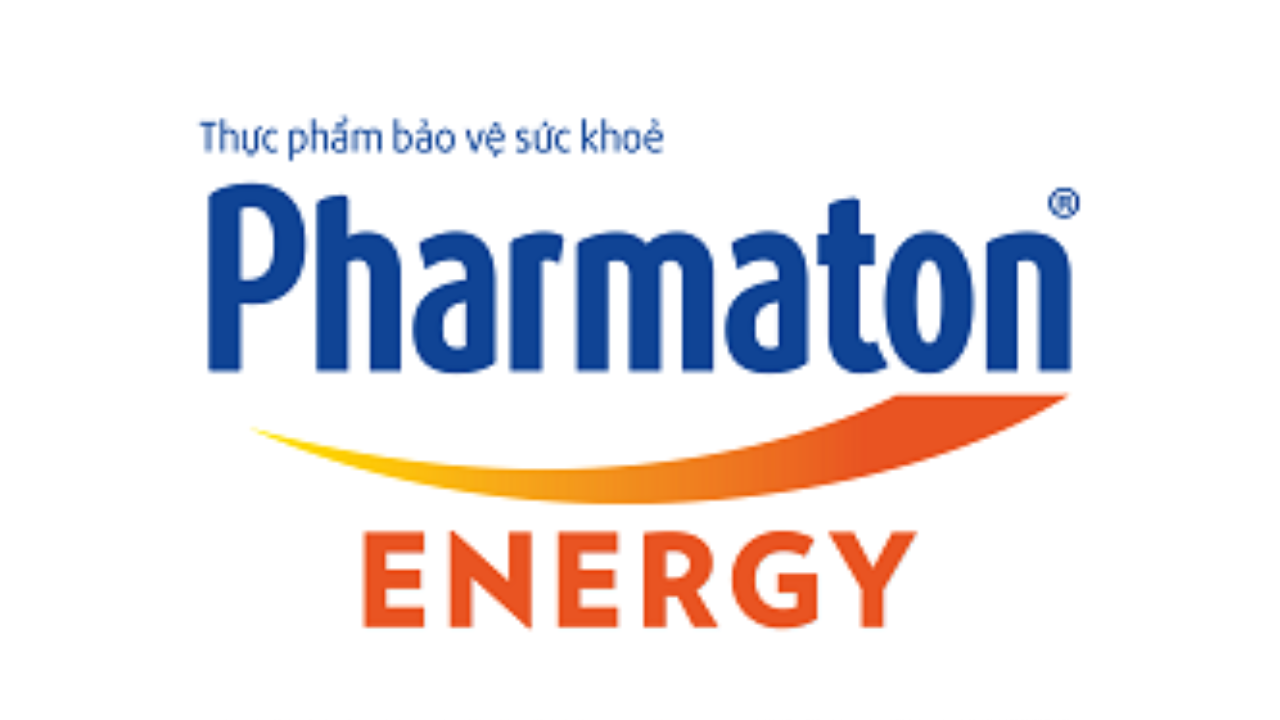 Pharmaton booth brings extremely attractive mini-games and exciting Zumbo dances and gifts for those who complete the challenge.
Learn more here.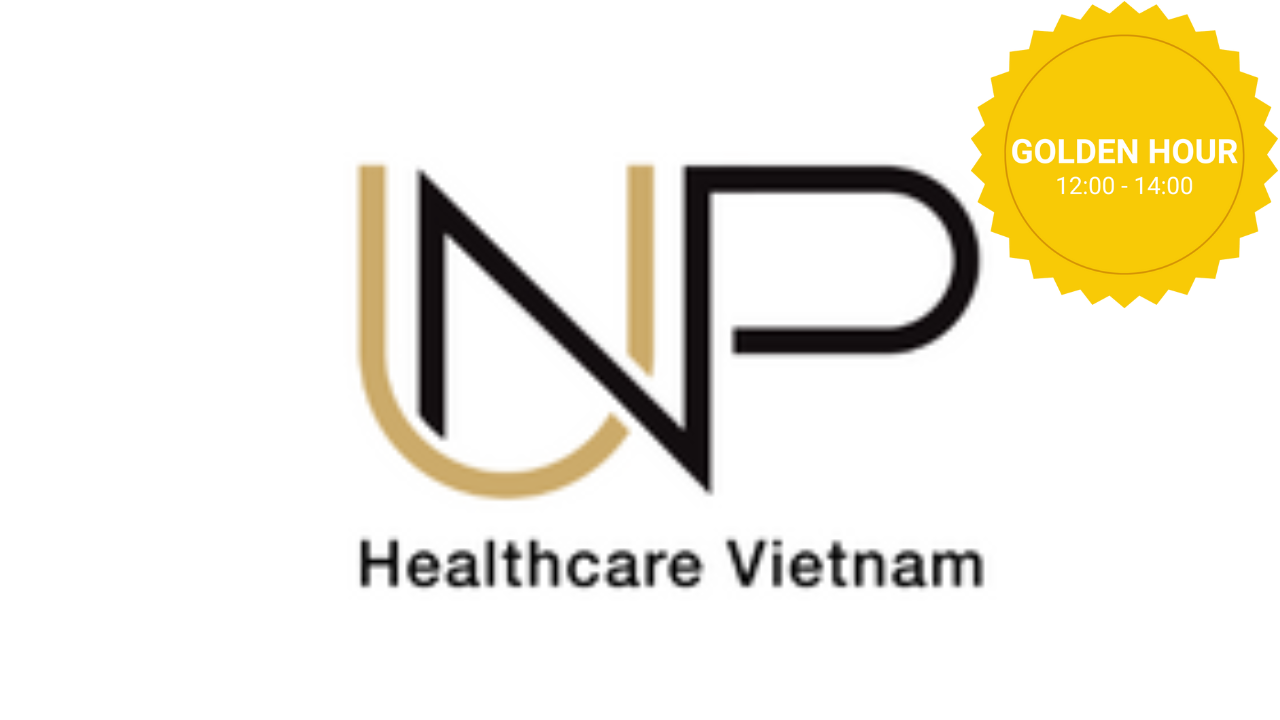 UNP Healthcare Vietnam booth brings mini-games to receive gifts and free drinks from the brand for everyone.
Learn more here.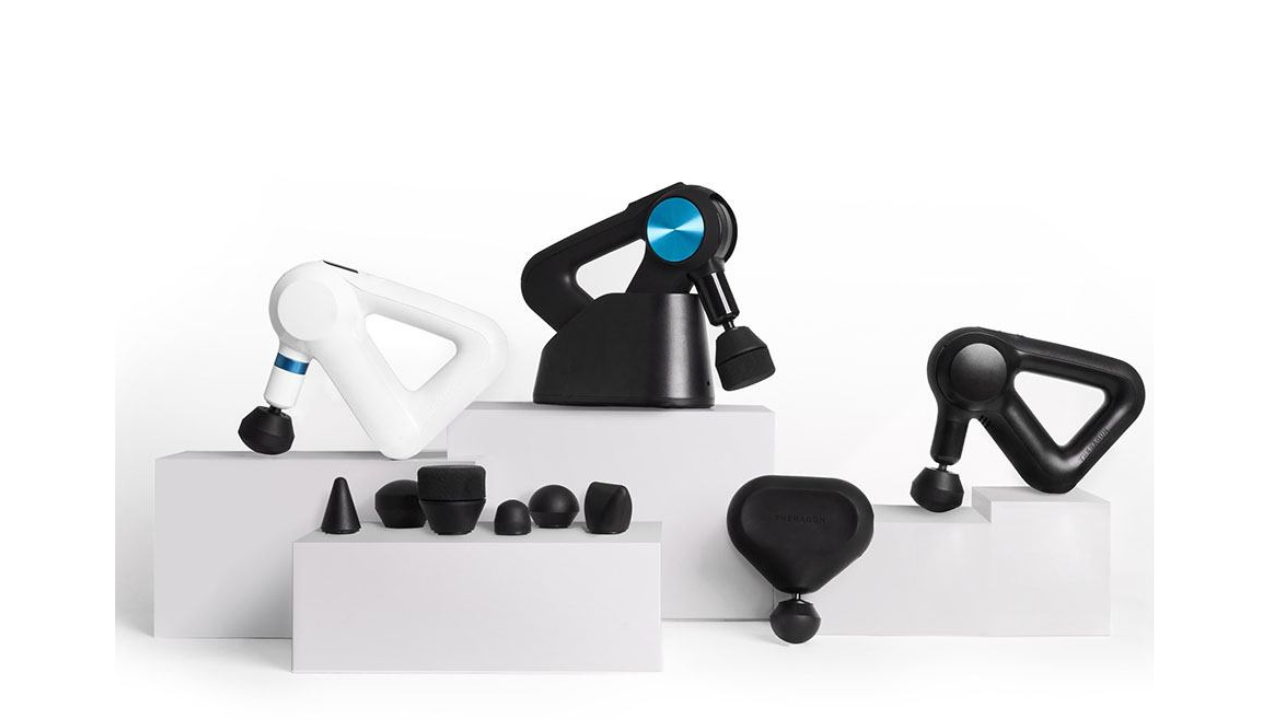 Therabody is a world-leading wellness solutions brand that provides massage therapy devices from the U.S. Therabody attracts the attention of athletes and sports enthusiasts with the goal of a holistic training approach by Theragun product's series.
Your health. Our science. Discover the movement.
Learn more here.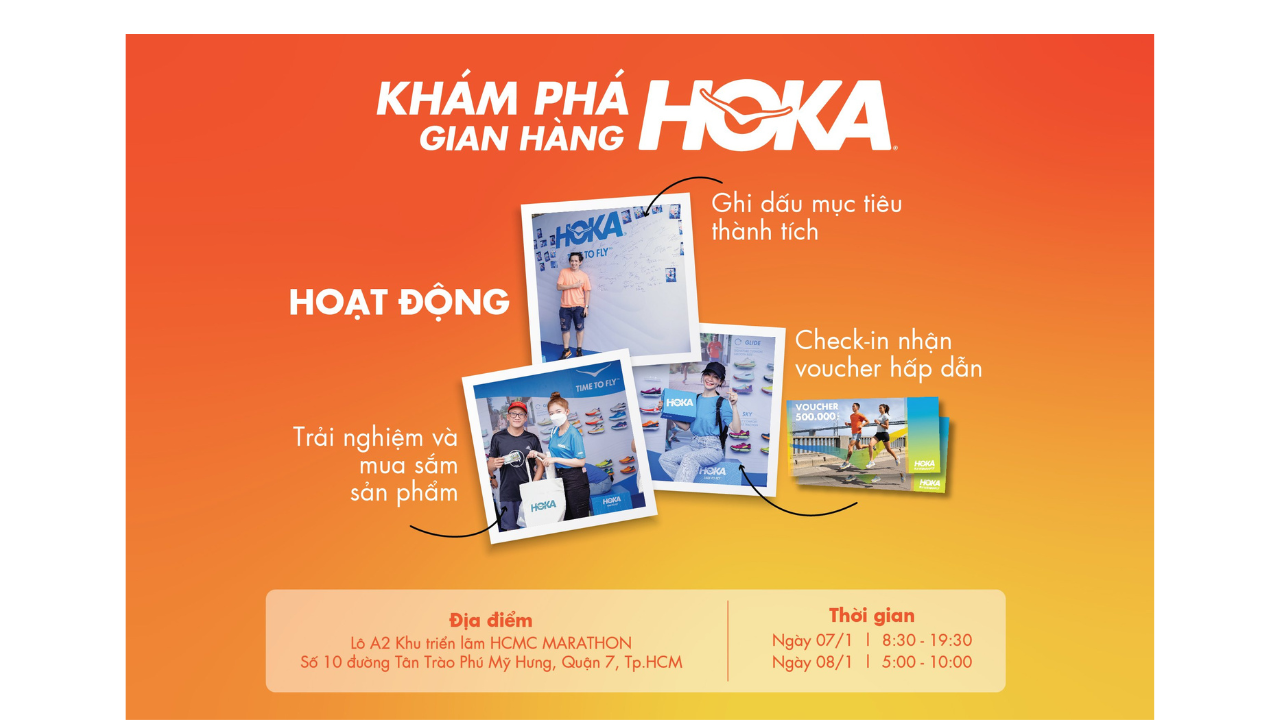 Immersing the exciting atmosphere of 2023 race, HOKA is pleased to bring exciting activities: Experience the latest products, receive special vouchers and mark milestones goal on the runner's signature wall
Come and get precious memories with HOKA now!
Learn more here.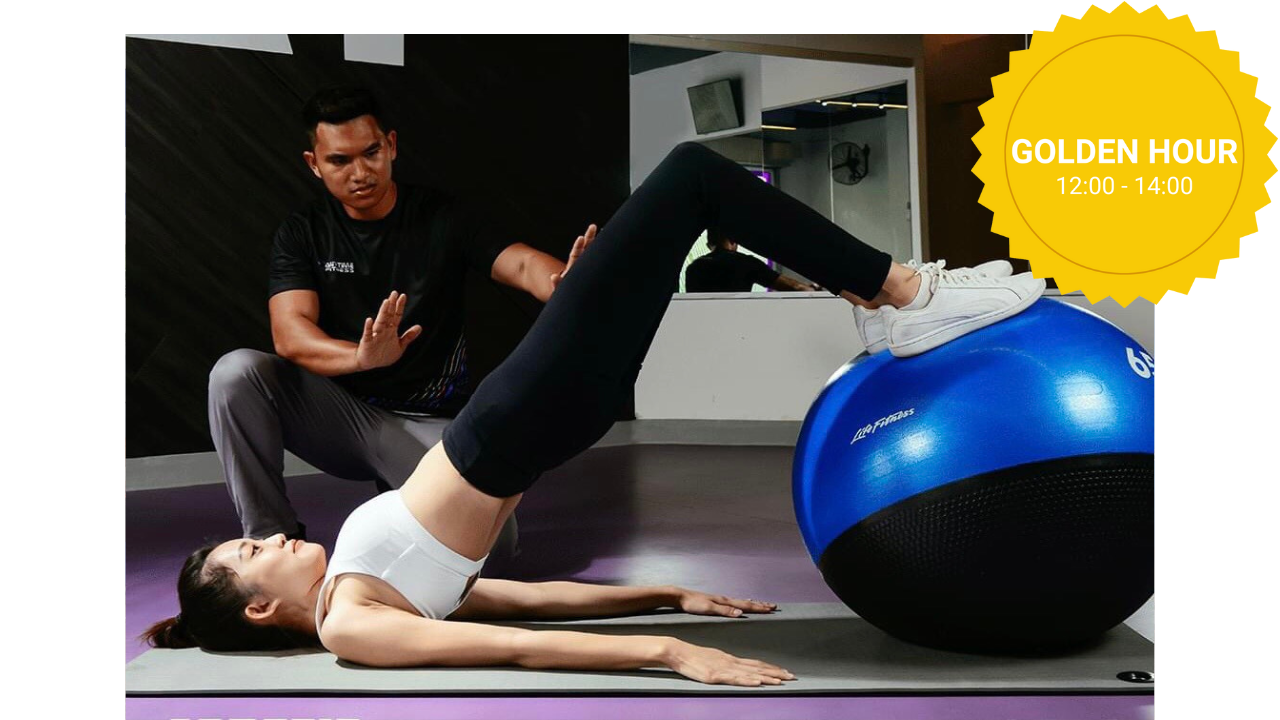 Come to Anytime Fitness booth, join mini gameLucky Wheel to receive incentives and many other attractive gifts.
Anytime Fitness: 6,000+ clubs all over the world, 24/7 Access, Security cameras, Workout tips on anytime fitness workout app, track your exercises and monitor your progress
Learn more here.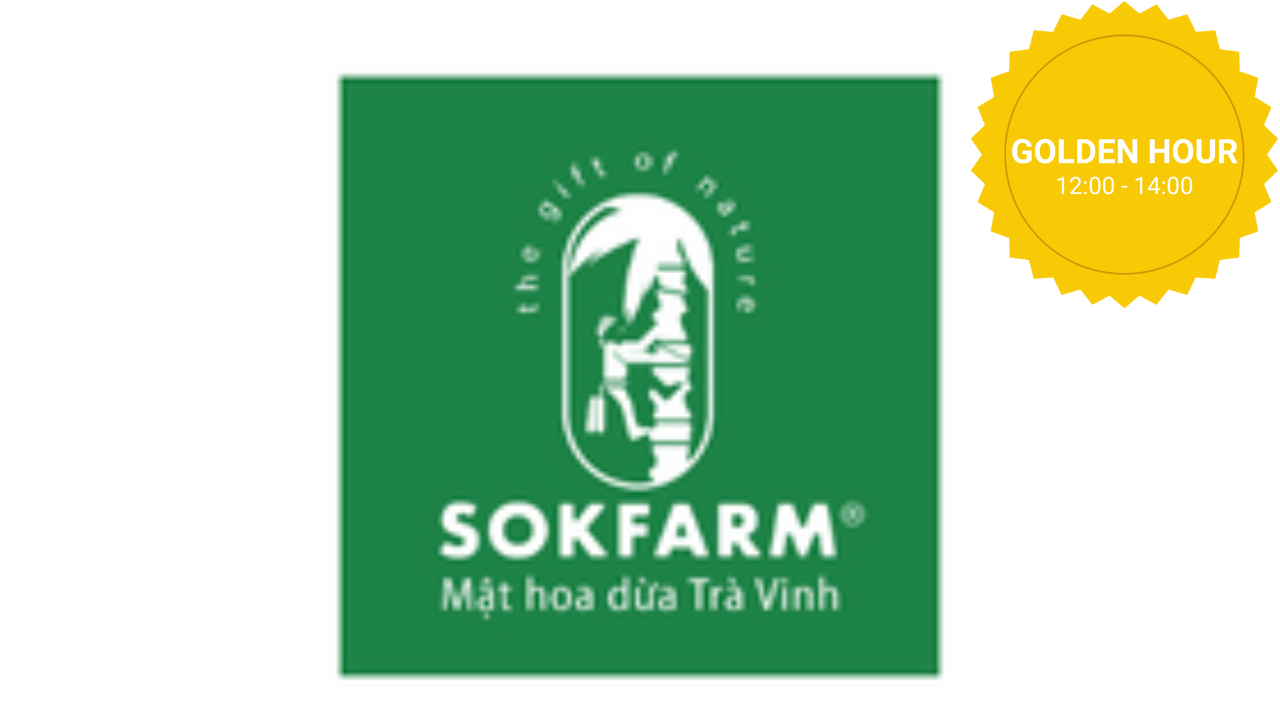 Come and experience our Fresh Coconut Blossom Water with Sokfarm  on January 7, 2023, from 12:00AM to 2:00PM.
Sokfarm Coconut Flower Nectar is pleased to accompany Salonpas HCMC Marathon in the 10th edition race, sponsoring 10,000 sticks coconut flower nectar that bring  NATURAL ENERGY – RICH IN ELECTRICAL MINERALS helps the athletes to accomplish the goal.
Learn more here.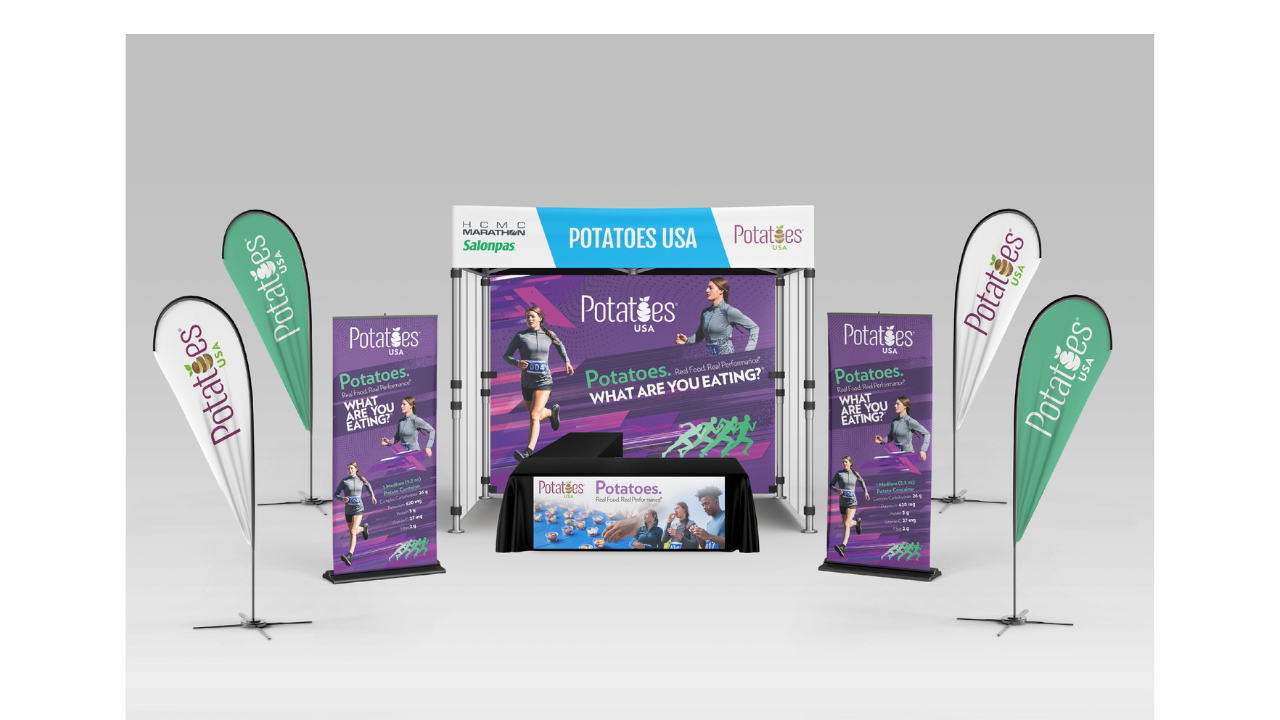 Visit our Potatoes USA Booth at the Saigon Marathon on January 7-8, 2023 for a free gift and more information about U.S. Potatoes and Athletic Performance. Did you know?  Potatoes provide the carbohydrate, potassium and energy you need to perform at your best. Potatoes help to fuel your body and brain throughout the day- whether you lead an active lifestyle or are competing with elite athletes.
Learn more here.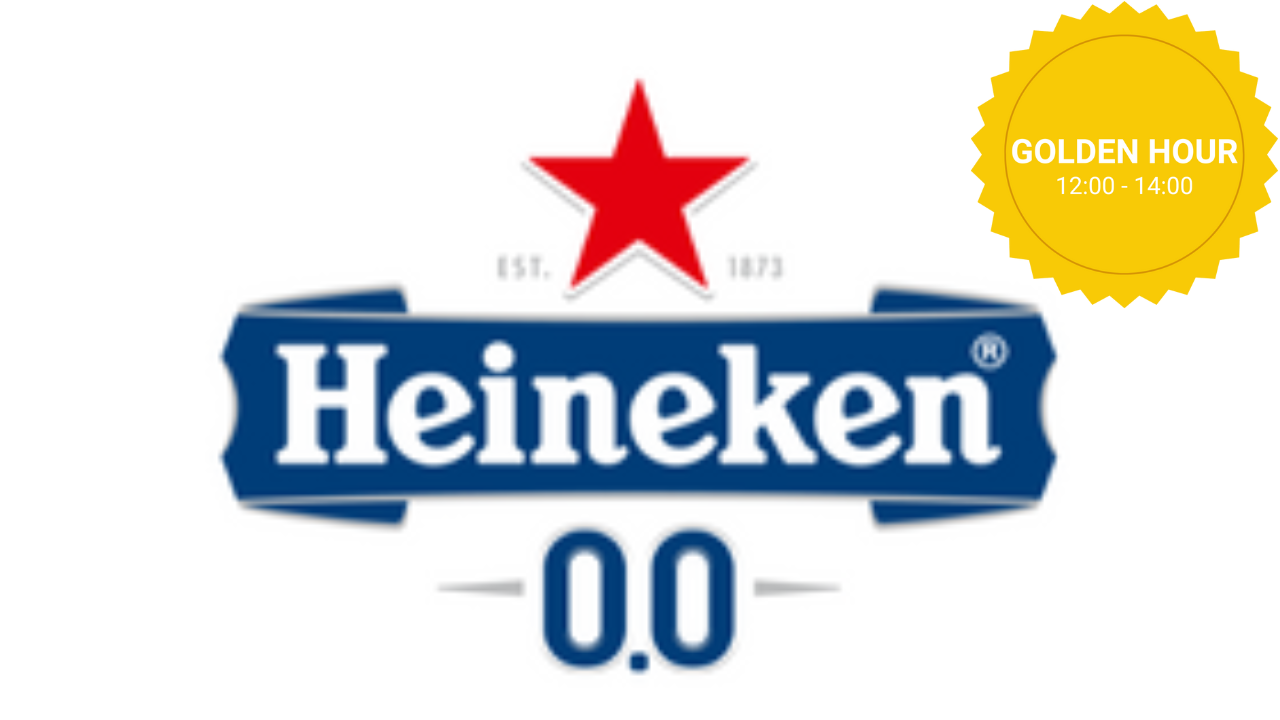 At Heineken's booth, participants will receive cool Heineken 0.0 beer.
Heineken is one of the large-scale brewing brands established in 1873 in Amsterdam, the Netherlands. More than just a beer brand, Heineken makes a difference and unique in taste with "A Yeast" yeast, brewing and premium experience.
Learn more here.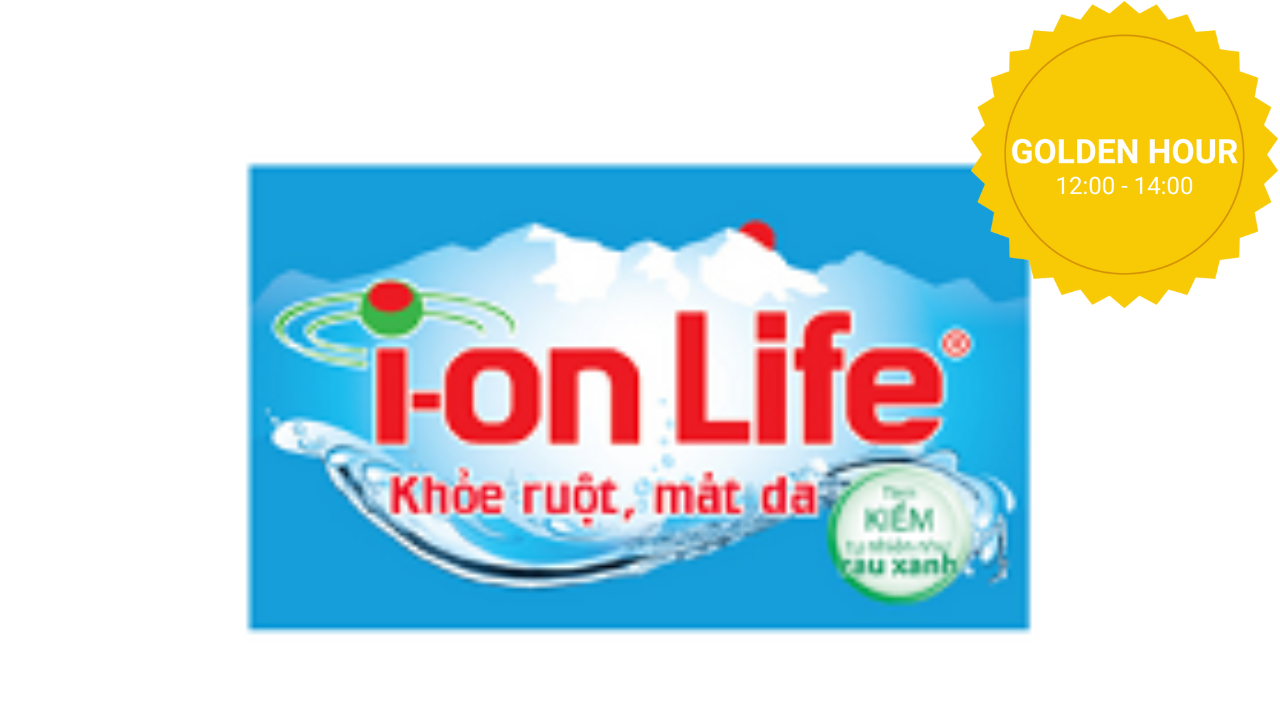 Join mini-game throw a ball, challenge your health, and receive many attractive gifts from I-on Life when you come to the booth on Expo Day.
Learn more here.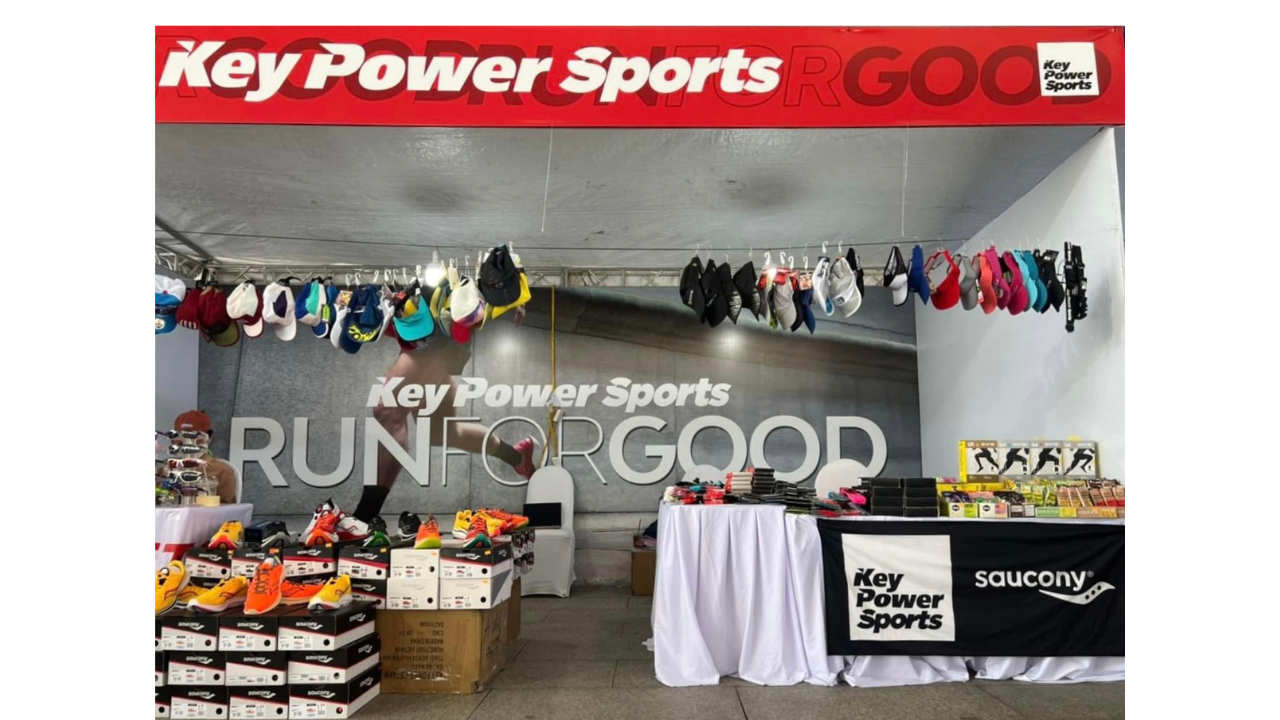 Key Power Sports is a Premium sports store with brands such as Saucony, Compressport, Pressio, Skins, Oakley, Ultimate Direction, Cervelo, Colnago, Hed, Limar and others trusted by athletes.
Learn more here.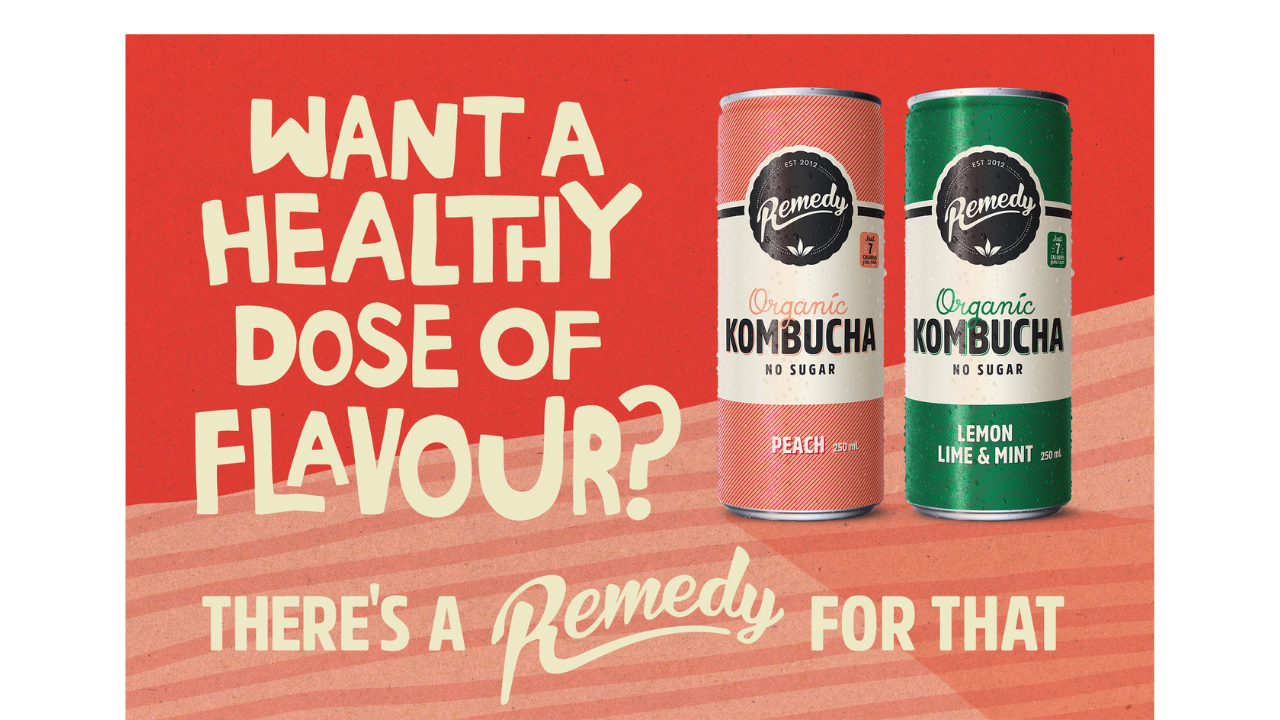 Remedy is the No. 1 Kombucha from Australia with many health benefits: no sugar, live cultures to support digestion, 100% organic with 30 days brewing, anti-oxidant, more carbonated – more refreshment and diversified fruity flavors.
Learn more here.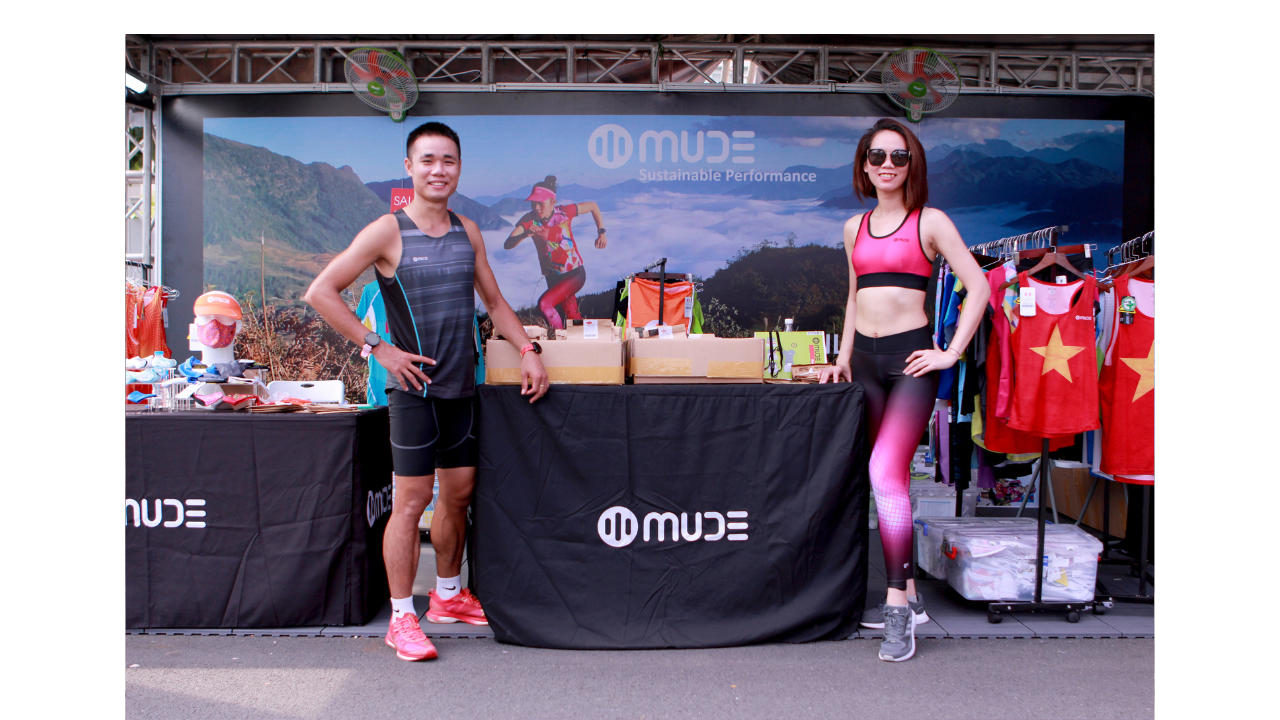 MUDE is proud to be a Vietnamese brand which follows European standard textile technology. MUDE specialises in producing high-quality sportswear for running, cycling, and triathlon.  
With more than 70% of products made from recycled materials, MUDE is increasingly gaining the trust of the sports-loving community. Not only with its outstanding quality but also with its sustainable and environmentally friendly approach.
Learn more here.
CarePlus International Clinic is a member of Singapore Medical Group, proud to be where customers trust and choose outpatient health care with more than 10 specialties and more than 50 health checkup packages for all ages and teams—leading medical team, modern equipment, quick and separate examination process for each customer.
Learn more here.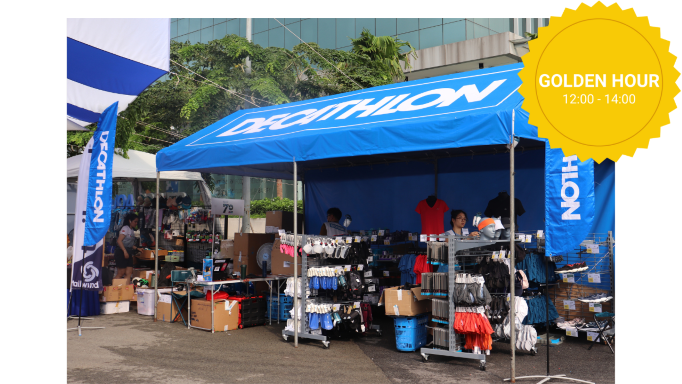 When buying at the Decathlon booth, runners will be able to spin the wheel of fortune to receive discounts from 5.000 VND to 50.000 VND for all orders. In addition, there are many interesting games waiting for you.
Decathlon is a sports brand from France where customers can experience & purchase 14,000+ sports products of 70+ sports.
Learn more here.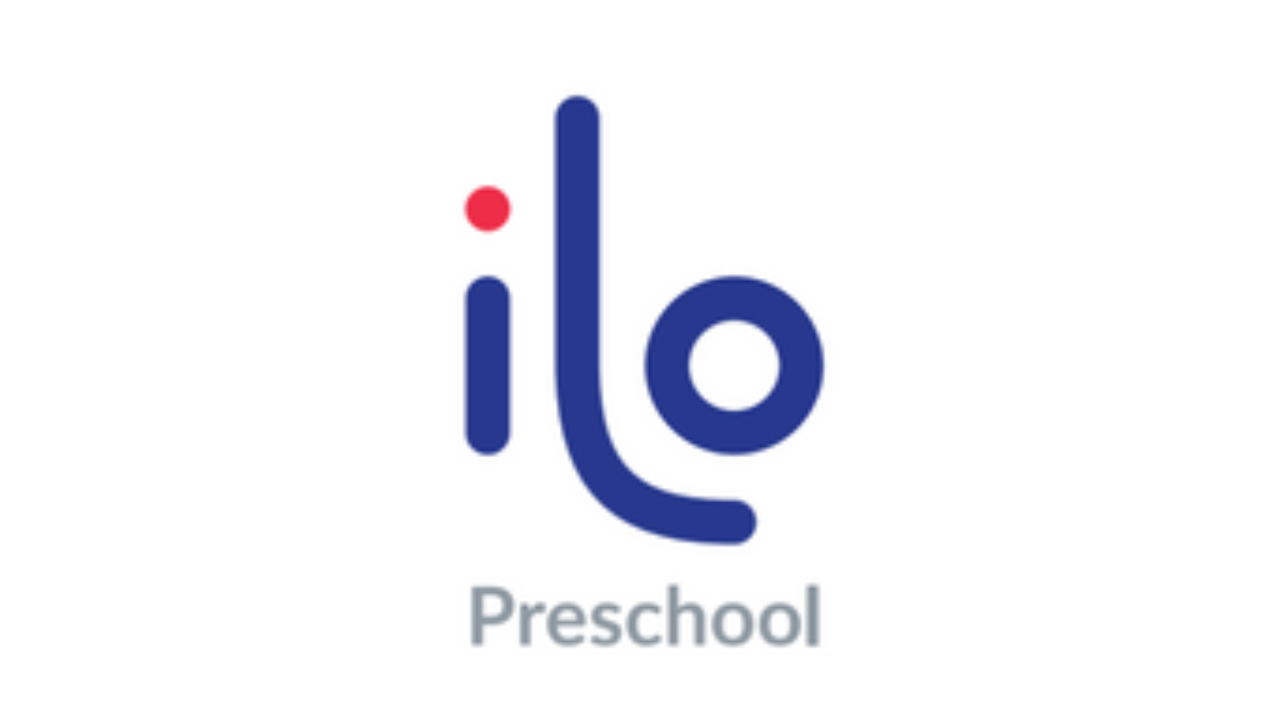 Over the past 20 years, ILA started with the vision "Education for Life – Education for life". ILO preschool was born, with the essense of Finnish Education, building children with skills, happiness, developing a lifelong love for learning.
Learn more here.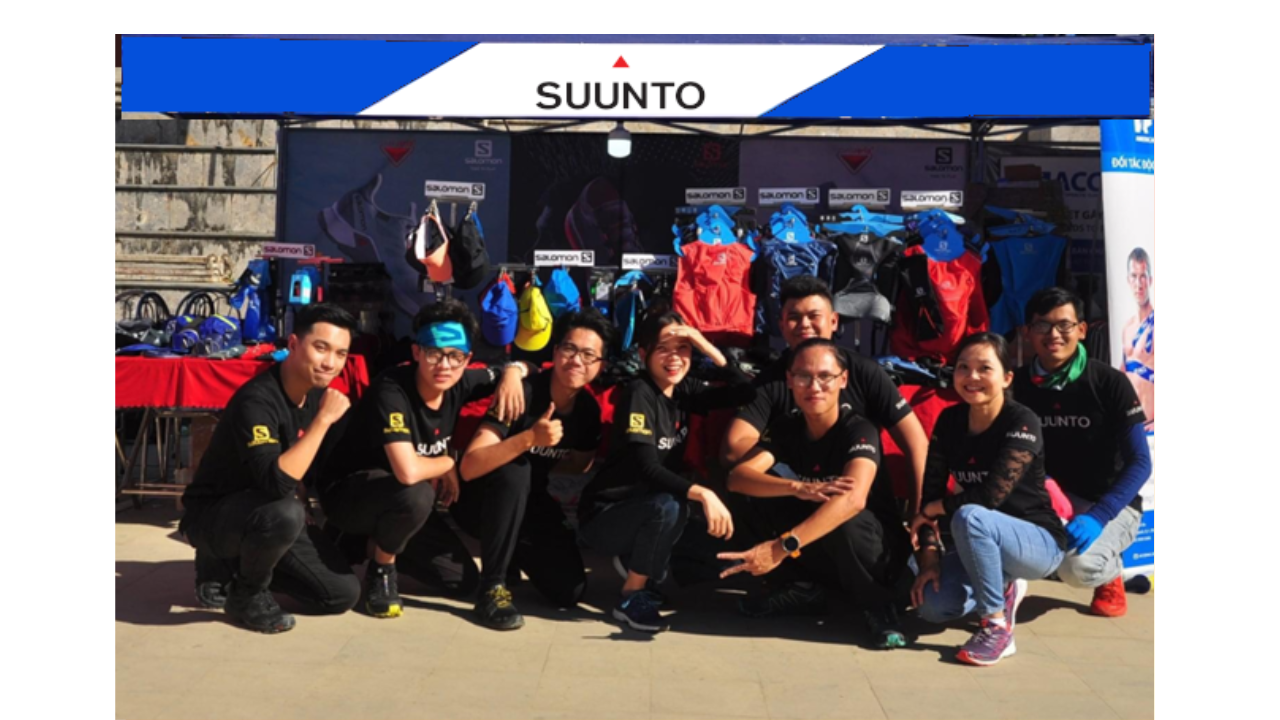 SUUNTO VIETNAM is hornor to accompany with all athletes at the traditional Salonpas Ho Chi Minh City Marathon 2023. Suunto's event booth will bring to all runners the best Suunto watches at the most attractive prices.
Learn more here.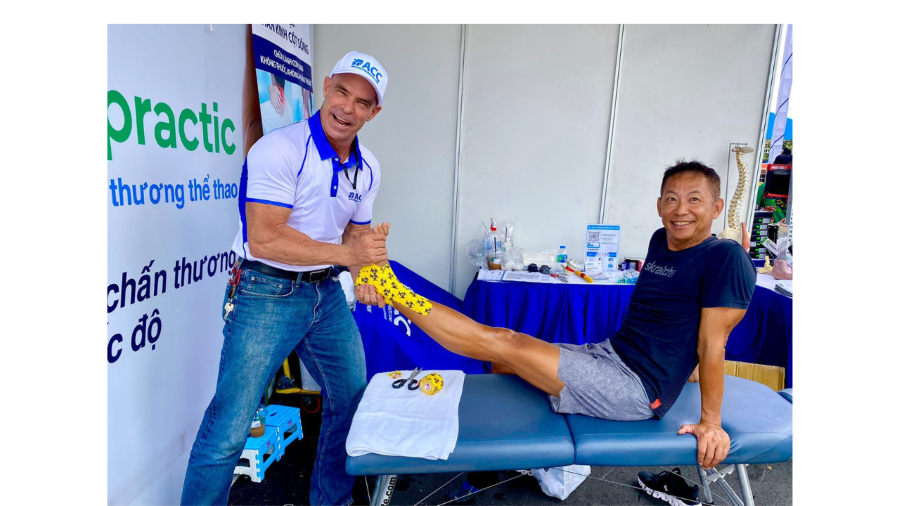 ACC Chiropractic Clinic have been trusted by many athletes in Vietnam for more than 15 years with sport injuries treatment of Chiropractic adjustment, Physiotherapy and Pneumex Rehabilitation program.
Learn more here.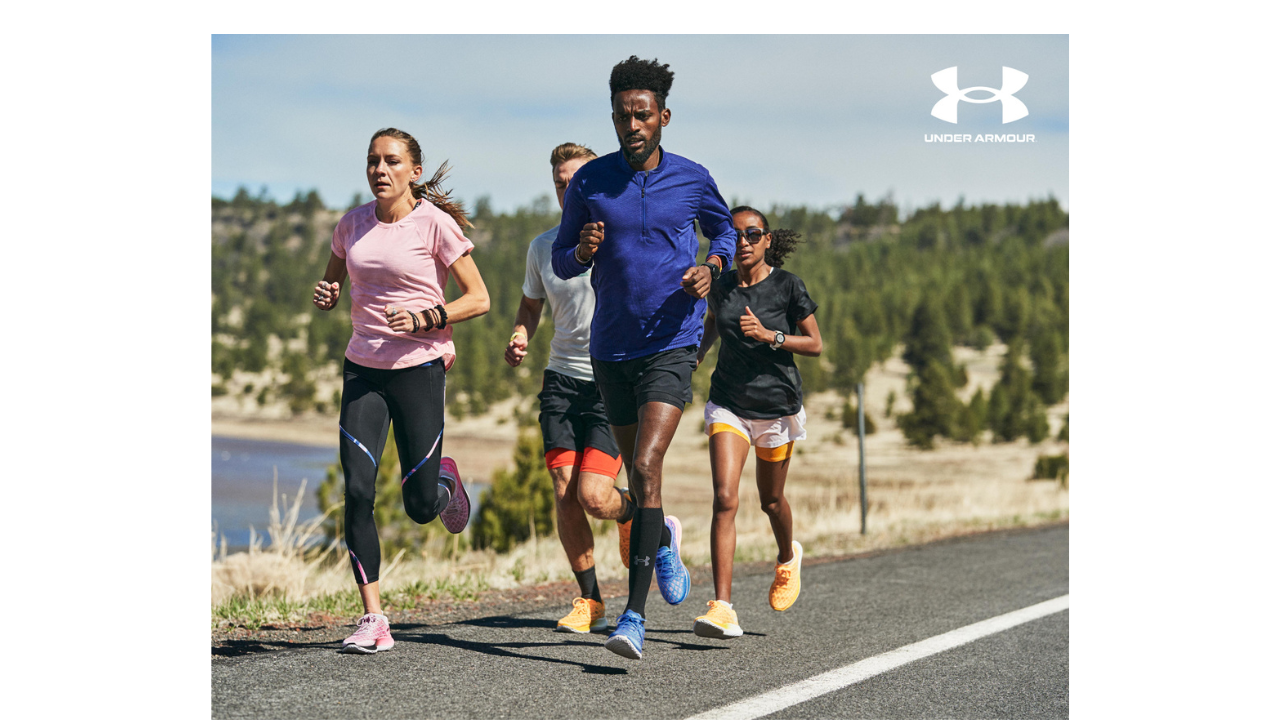 Under Armour is an American sport brand. We have running shoes for every type of runner. Our shoes are built with UA HOVR™ technology give you the energy return and UA Flow offers a lightweight that make you run faster.
Learn more here.
Hammer Nutrition is a sports nutrition brand with more than 35 years of experience from the US, providing endurance nutrition products trusted by athletes in over 30 countries.
Learn more here.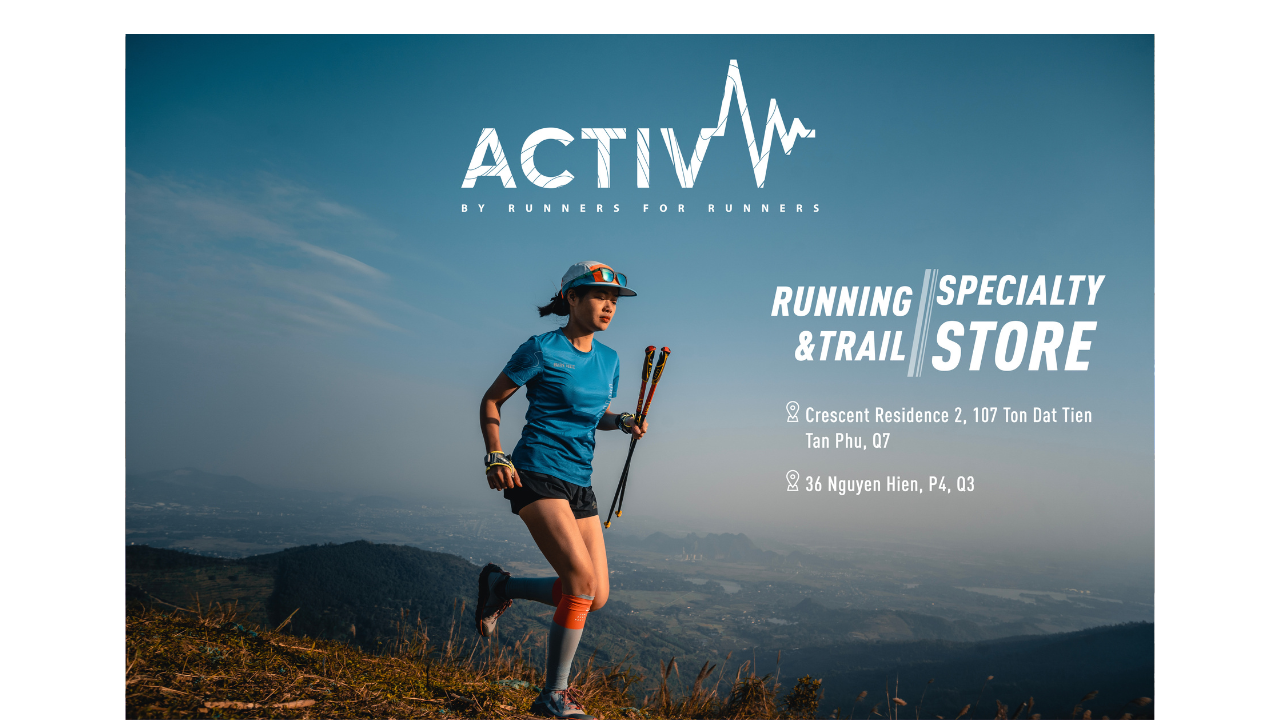 At ACTIV, we not just carry global running specialty brands but also with our experienced advisors to bring the best-fit options for runners and trail runners.
Learn more here.
And many more brands from Sponsors, Partners:
RACE DAY: JANUARY 08, 2023